Justine's OC has some new old movie posters on it's walls.  Part of Tom's amazing collection of over 1,000 classic, cult, new posters and cult classics.  Included is an Ahnold TERMINATOR, the movie that solidly put him on the map. The Terminator franchise has had a significant impact on popular culture, most notably James Cameron's original films. The film franchise placed #17 on the top 25 greatest film franchises of all time by IGN.
TRIVIA
The Terminator character from The Terminator was voted the 22nd villain of all time.
Also new is a great cult classic GORGO poster  from 1961 about a group of sailors who capture a giant lizard off the coast of Ireland and sell it to a London Circus.  Then its Mother shows up.
The third is a perfect example of a bad poster from another cult classic THE BEACH GIRLS AND THE MONSTER, from 1965,  which features "The Girls From the Hollywood Whiskey A-Go-Go"….anyone remember them?  This is the perfect Ocean City Summer Cult movie beach poster Not pictured but also hanging in Justine's OC are an original BEN HUR and SATURDAY NIGHT FEVER posters. We add new original movie posters frequently.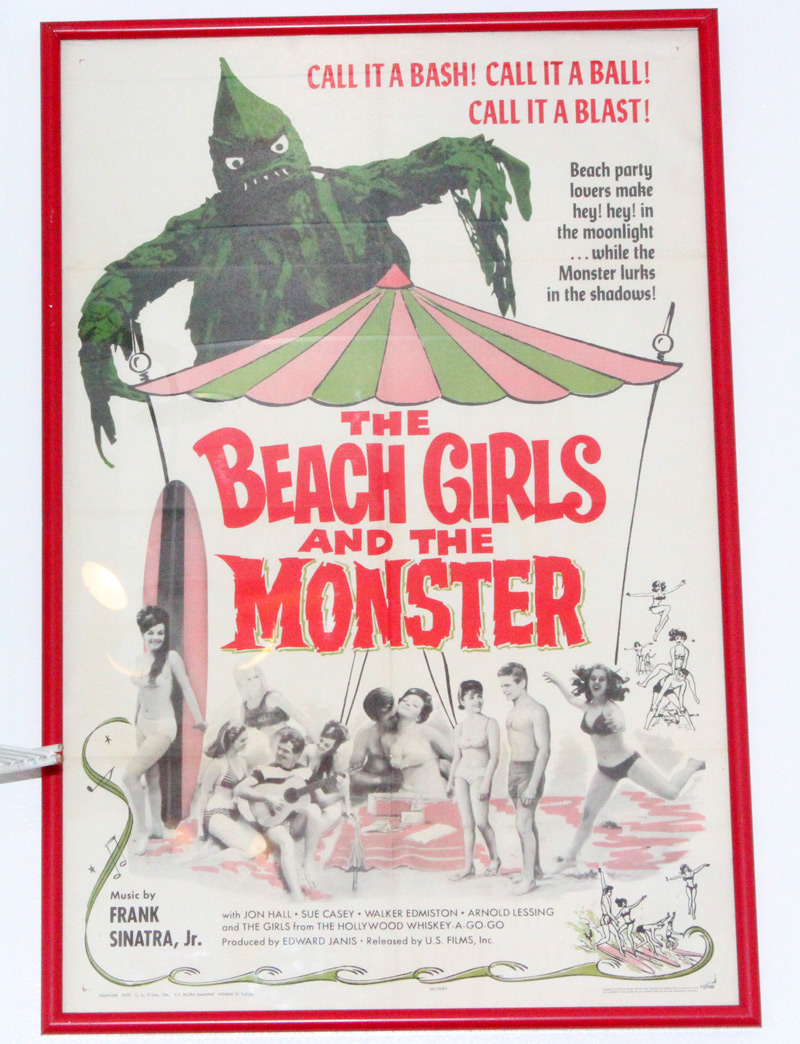 Check part of Tom's amazing collection  here.