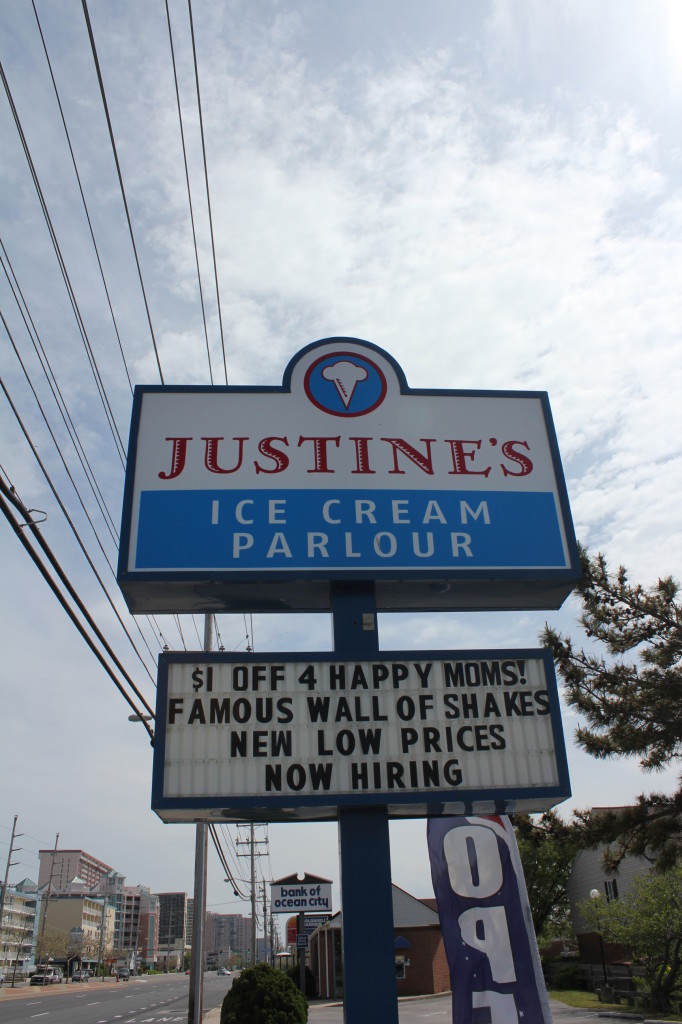 Happy Mom's Day!
Bring your Mother in for any of Justine's Ice Sundaes and receive $1:00 OFF for Mom! The discount is available from 1pm to 9 pm all day. Do not forget to present your mother or just mention that you are celebrating today to person behind the register to redeem your $ 1.00 OFF. The discount excludes happy dads, but you can get a happy dad's discount on June 21st
Get additional $ 4.00 OFF for The Titanic Sundae if you order  it for the whole family! The offer excludes the One Person Challenge.
JUSTINE'S LOVES ICE CREAM…AND MOMS!
HAPPY MOM'S DAY MOM!!!