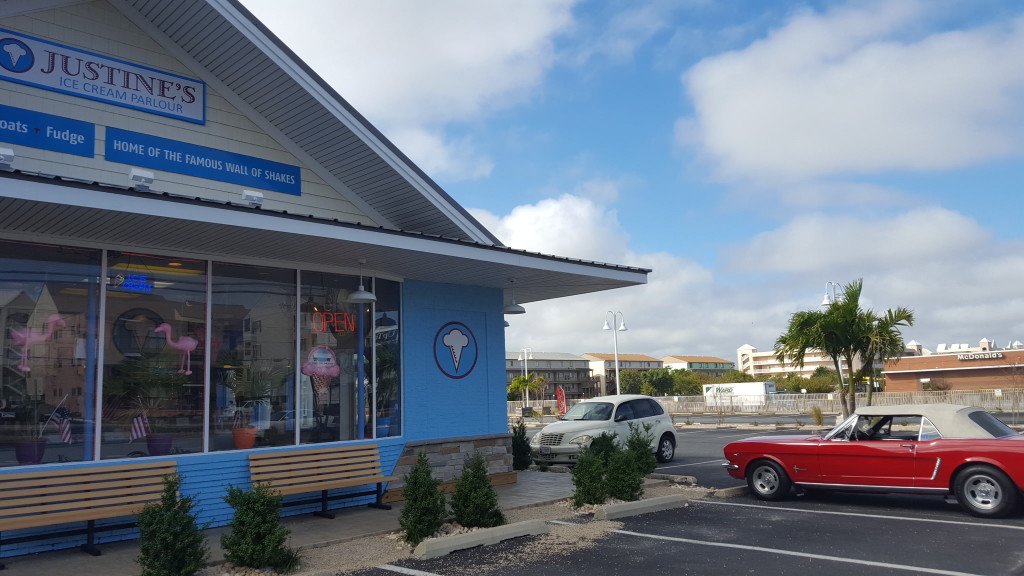 Justine's Ice Cream Parlour once again happily welcomes Cruiser's for the Fall Endless Summer Weekend in Ocean City.  It is Wednesday afternoon and the Rods and Cruisers are already rolling up and down beautiful Coastal Highway!  Believe me, as always, there are some real beauties.  And even though some inclement weather is possible for Saturday we suggest you and your family visit Ocean City for this amazing event.  These cars must be seen to be believed.
And no better place in Ocean City to see and be seen than the 123rd Street Shopping Center.for free!  No charge!  Many people are not aware that the entire Cruiser's Weekend was started in the location of Justine's Ice cream Parlour (formerly known as Ice Cream Castle) 26 years ago by Plus you can visit our new neighbors The Quiet Storm for a great selection of clothing, The Parched Pelican Restaurant (where Hooters used to be) for breakfast, lunch, and dinner, and of course Mary and Art at Nice Ash Cigars!  Please be advised that Justine's will be closing for the 2016 season on Sunday October 9th.  means that we will quickly run out of your favorite flavors and ice cream concoctions.
Enjoy the weekend, all the magnificent  cars, and Justine's!
See you in May for CRUISER'S 17!