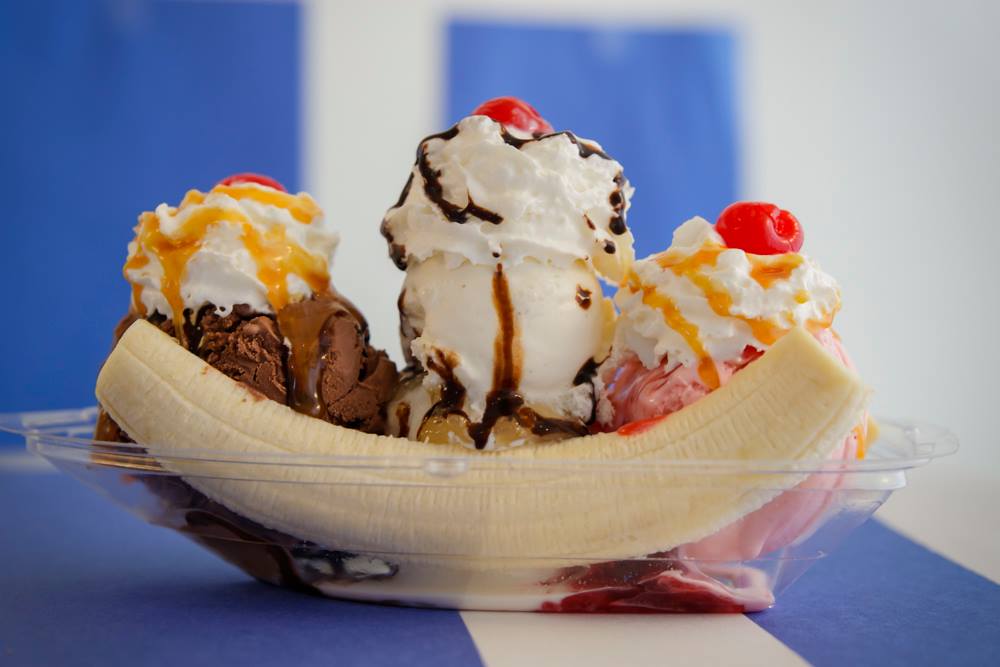 Today is National Banana Split Day! This decadent dessert has been around since the early 1900s and is the perfect treat to enjoy on a warm summer night
The split is a variation of the traditional ice cream sundae and is usually served in a special dish called a banana boat. It's easy to make, but you'll need quite a few ingredients!
You'll get $1.00 of for each banana boat or yacht you order at Justine's Ocean City! Offer expires 8/25/14. Cannot be combined with any additional coupons or discounts.
Come on in and celebrate with us!