People's Choice Awards- 1st place
Justine's selection for the 1st place for the sweetest rod at the beach is this spectacular 1930 FORD pickup truck.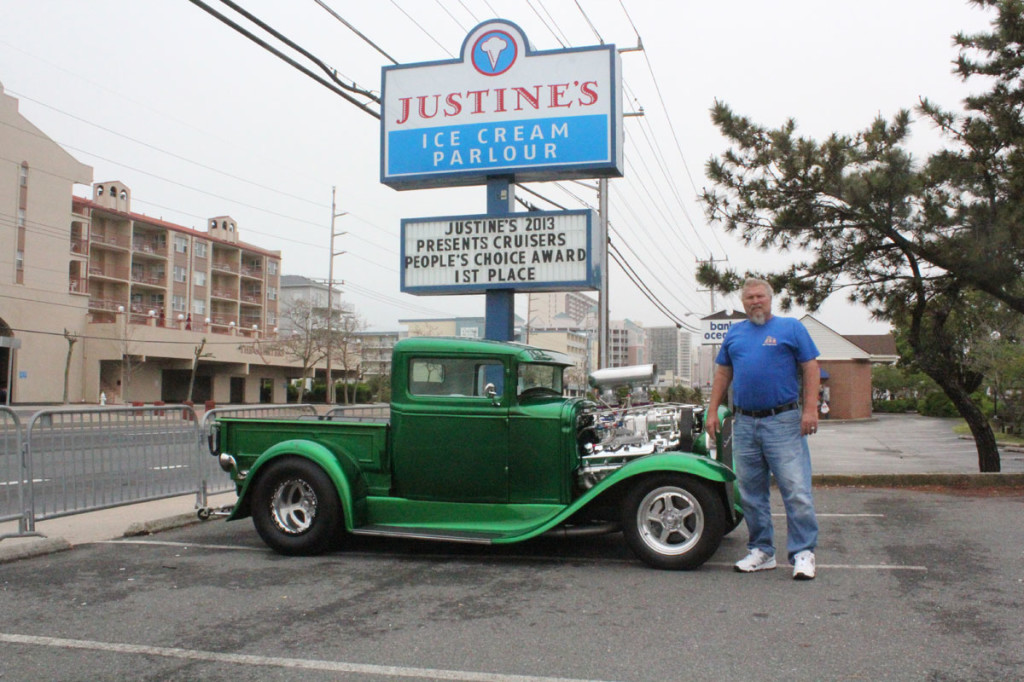 It is magnificent car. The body is original, not fiber glass.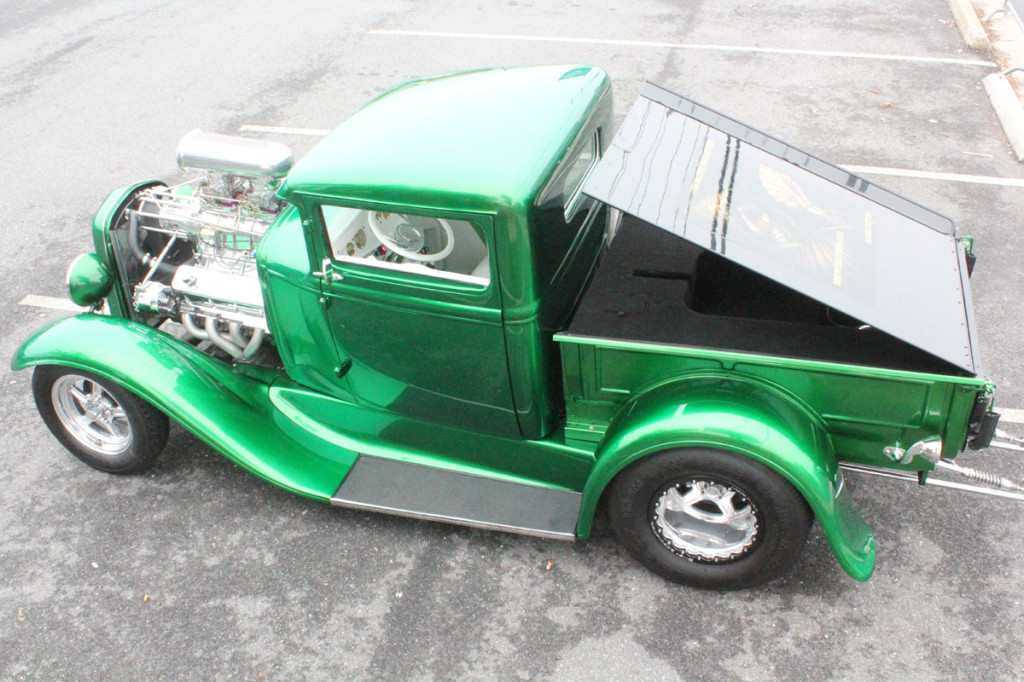 The owner and his son dedicated 7 years to its restoration.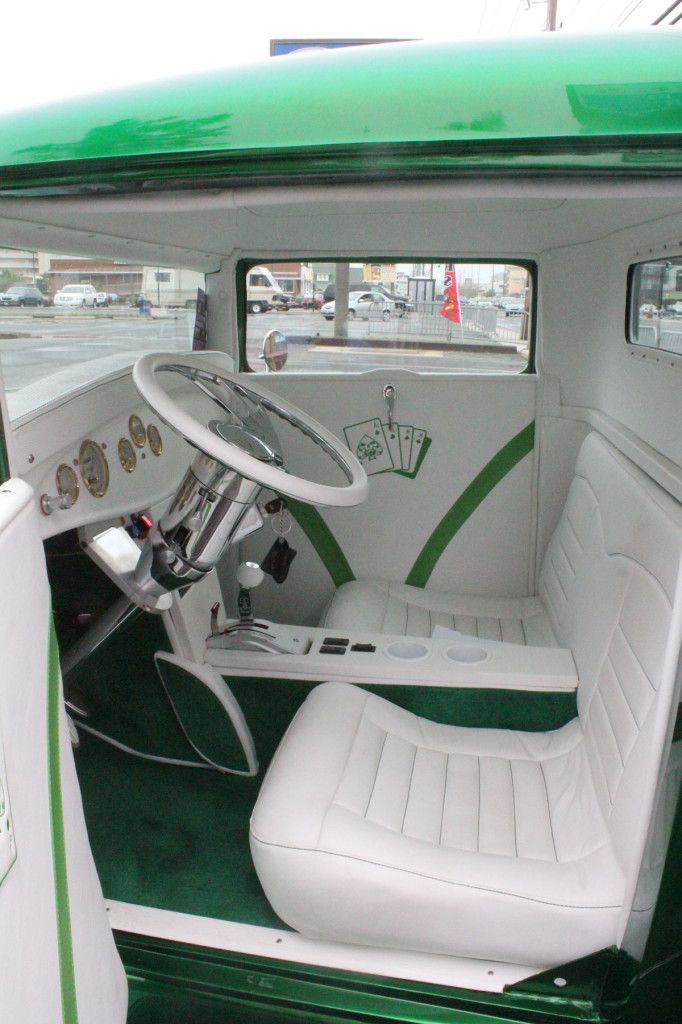 Without foreknowledge, we learned that this gentleman developed a rare blood cancer and his wife was informed that he would not survive the night. He did. After a year of chemo and radiation treatment, he was out of the hospital and back restoring this truck with his son, who had physically and emotionally supported him.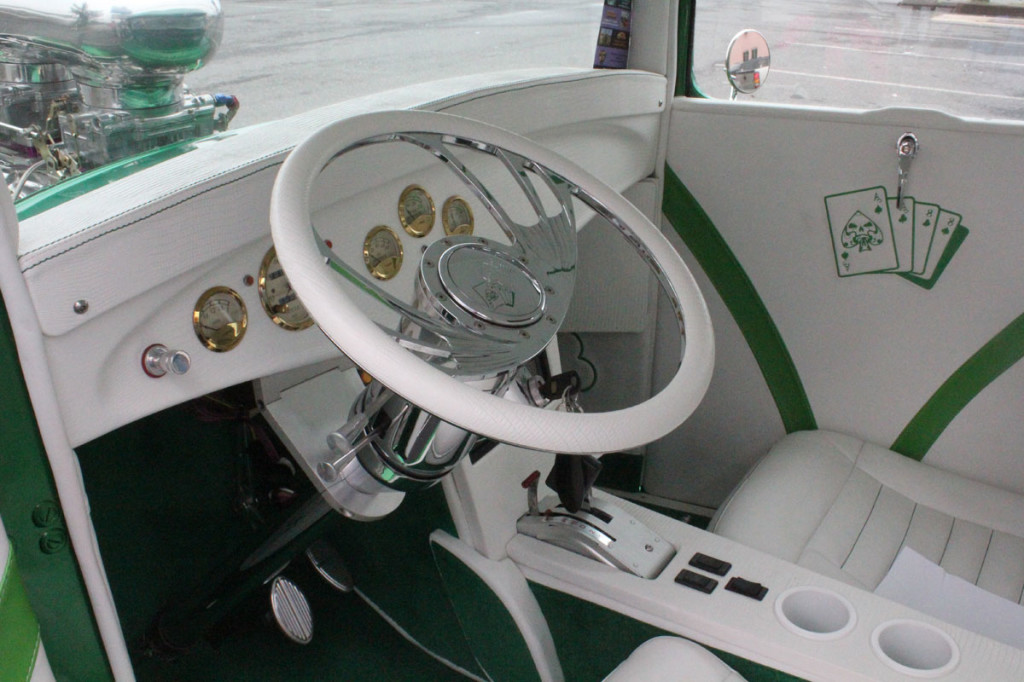 If you look carefully at the picture of the interior side panel you. will see the famous "death hand".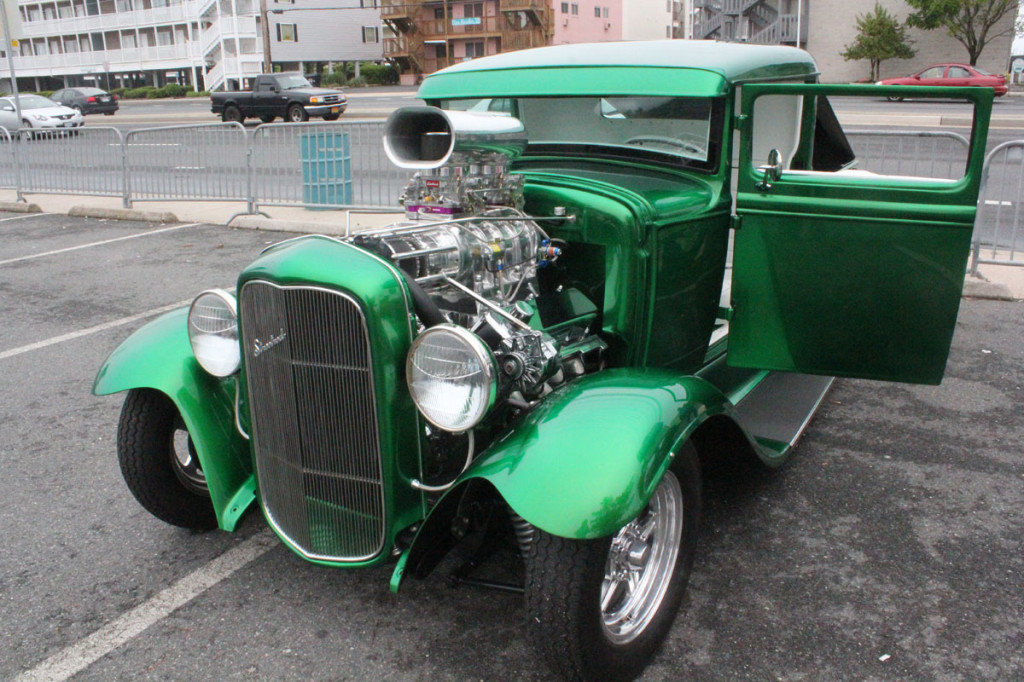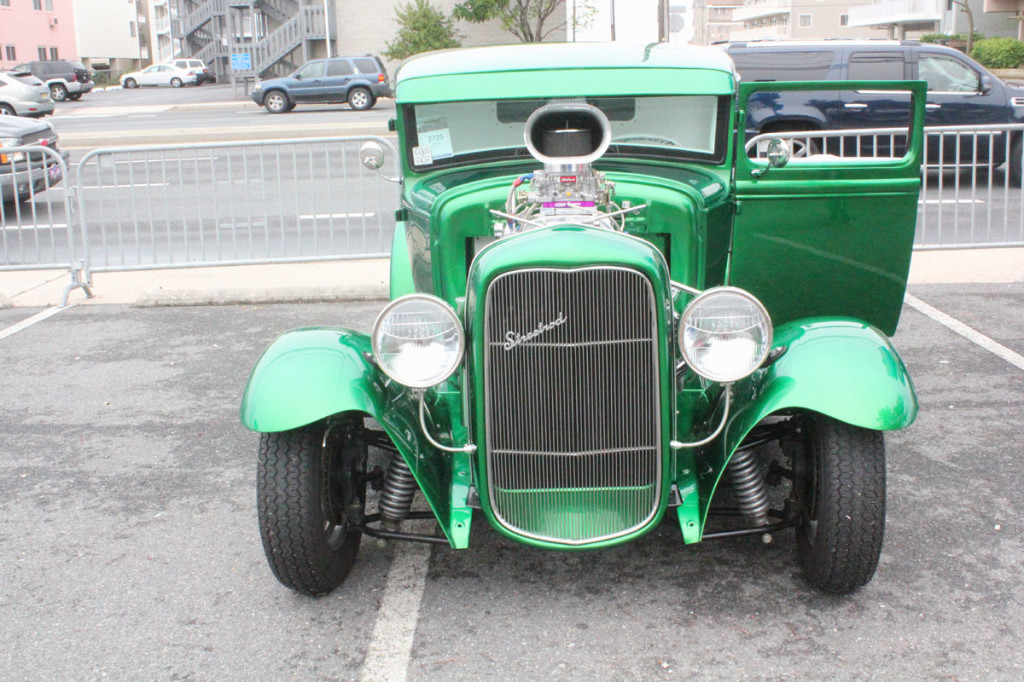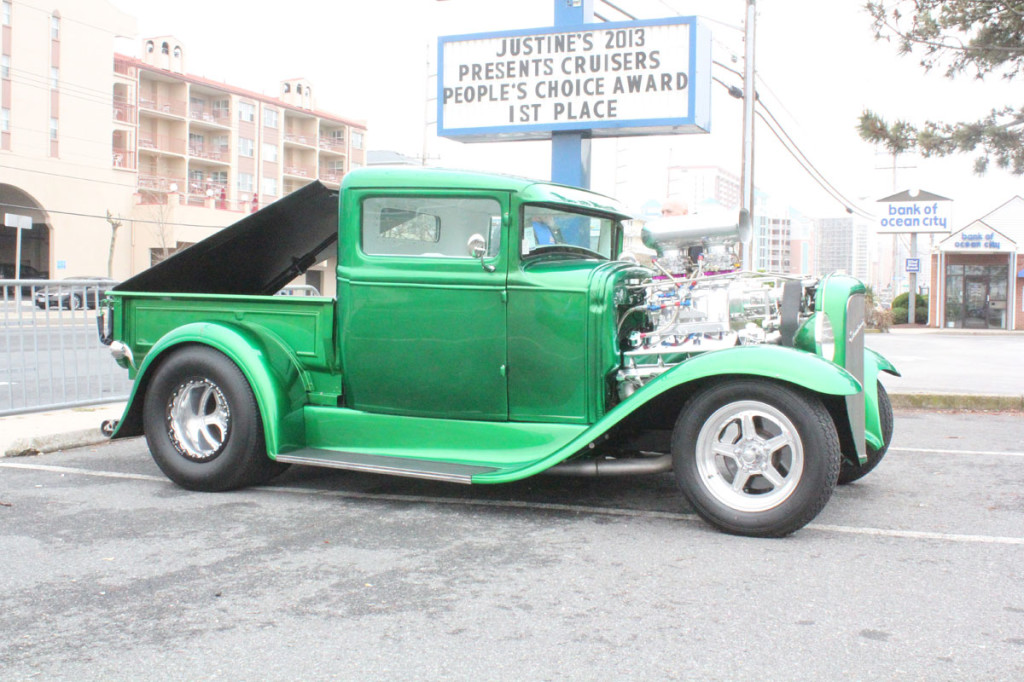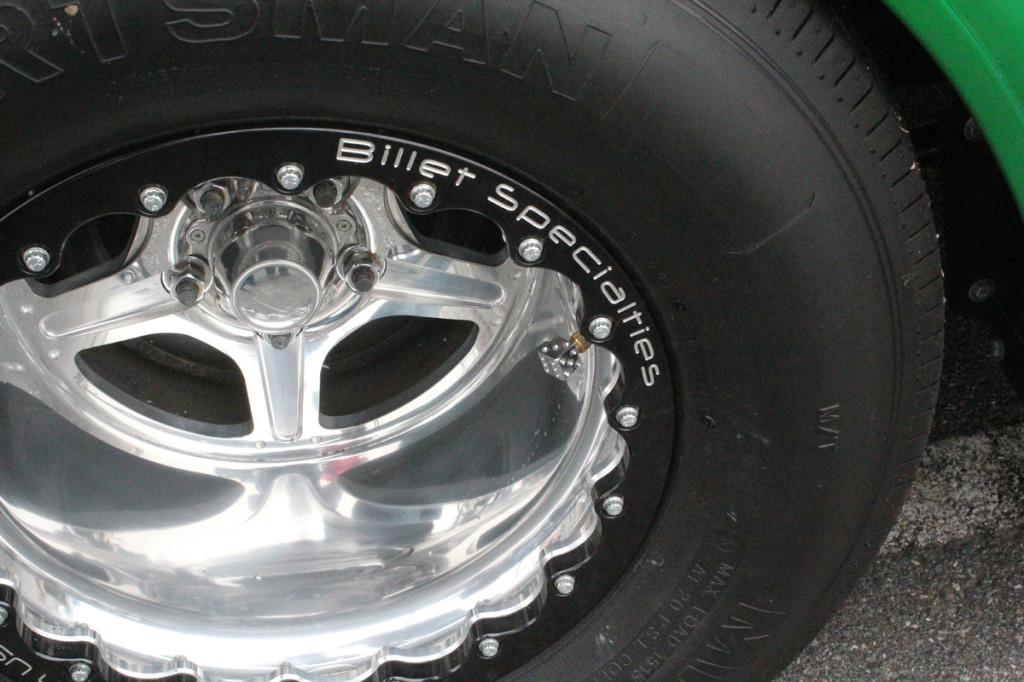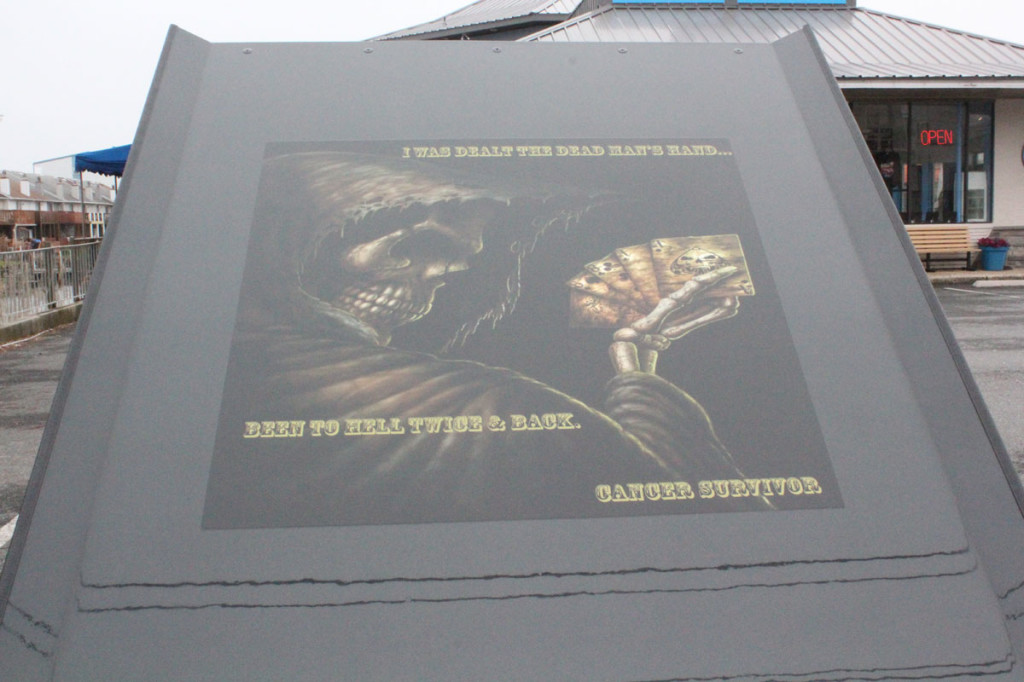 Look closely at the back panel of the truck and you will see the Grim Reaper dealing him the "dead hand" and on this panel he has written:
"I WAS DEALT THE DEAD MAN'S HAND…BEEN TO HELL TWICE & BACK."
"CANCER SURVIVOR"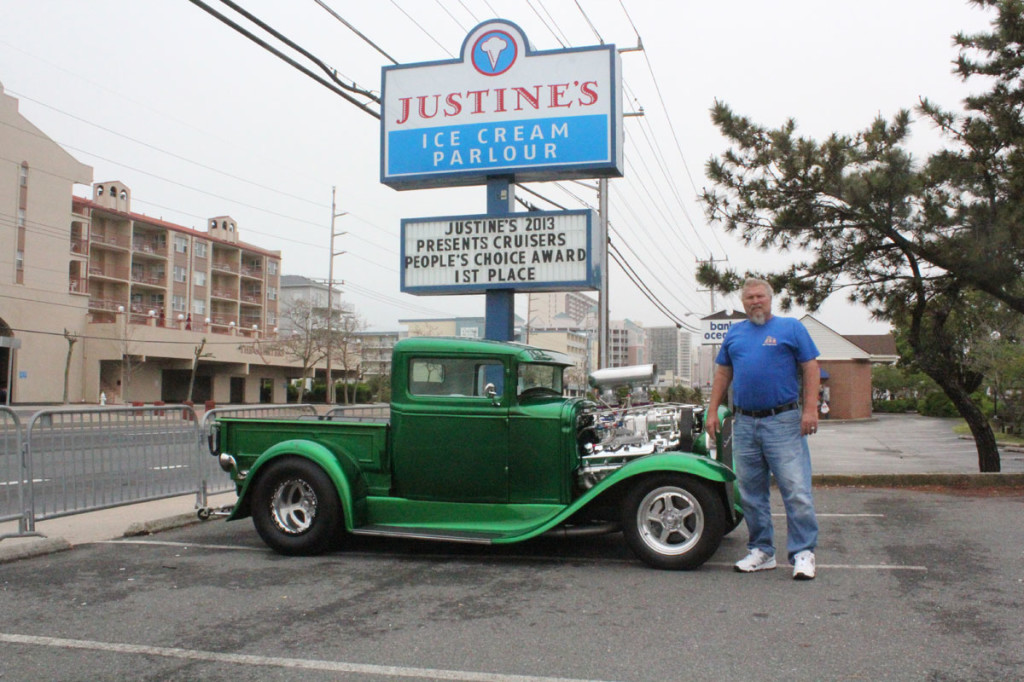 Justine's is proud and happy to honor this wonderful truck and beautiful man.  BRAVO!!!
May 19, 2013 This post was written by Cody Categories: Event • Fun • Information Message No comments yet