Happy 2014 from all of us at Justine's!
May you get everything you want in the New Year and overcome your difficulties of the past year.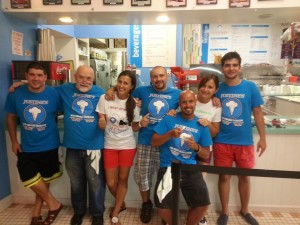 Early New Year's Celebrations in Ancient  Babylon
The earliest recorded festivities in honor of a new year's arrival date back some 4,000 years to ancient Babylon. For the Babylonians, the first new moon following the vernal equinox—the day in late March with an equal amount of sunlight and darkness—heralded the start of a new year. They marked the occasion with a massive religious festival called Akitu (derived from the Sumerian word for barley, which was cut in the spring) that involved a different ritual on each of its 11 days. In addition to the new year, Atiku celebrated the mythical victory of the Babylonian sky god Marduk over the evil sea goddess Tiamat and served an important political purpose: It was during this time that a new king was crowned or that the current ruler's divine mandate was symbolically renewed.