History of Justine's Ice Cream Parlour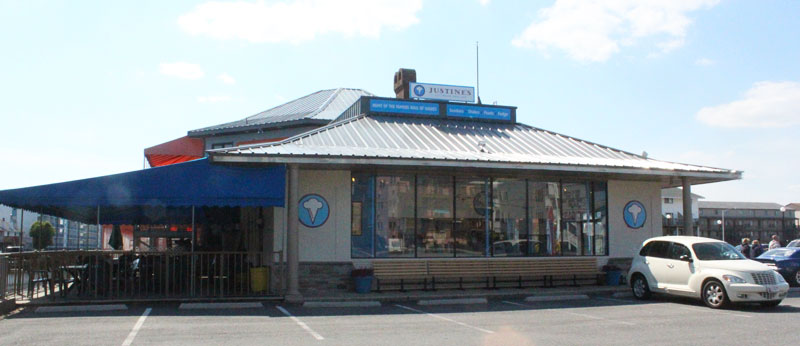 In 1987, Lou and Justine Gilbert moved to St Michael, MD. Lou had already been a very successful businessman, but he had the urge to start a small business that would keep him busy in his retirement. He decided to name it for the love of his life- his wife Justine. That was the beginning of Justine's Ice Cream Parlour. The place started with classic ice creams, sundaes, shakes and sodas. They also offered coffee, donuts and hot dogs.
In 1990, they retired and sold the business to Tom Quimby and David Smith. They continued with the tradition of an old-fashioned ice cream parlour. Till something wonderful happened…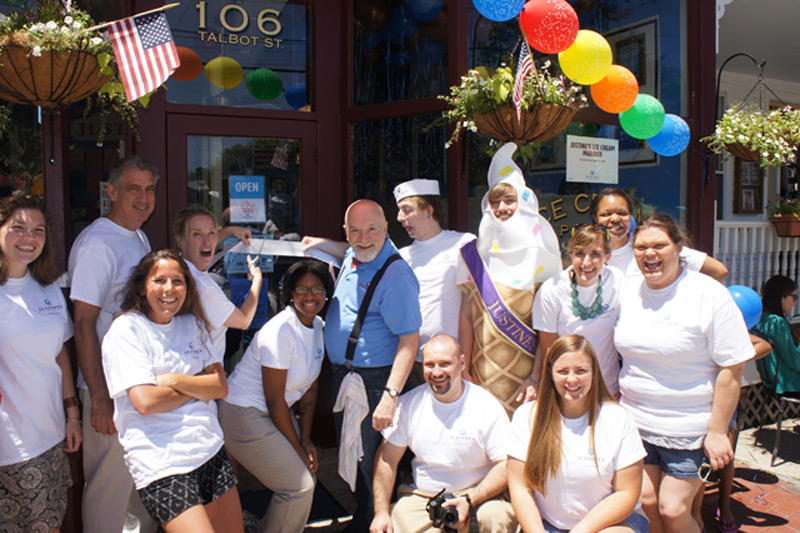 During the first few years they were serving the same products that Lou did. Tom and David were bored with serving regular shakes, the classic vanilla, chocolate and strawberry.
A change was definitely needed.Something which would differentiate Justine's from all other ice cream parlours. They created original new shakes and added them to the menu. So that year Tom created the Creamsicle shake. And the Chocolate Covered Cherry. And the magic happened…
People loved the new innovations, and now there are over 50 original, deliscious shake creations. Justine's reputation soared as excellent reviews, from not only local and state newspapers and magazines, but also from 'The Chicago Tribune', 'The Philadelphia Enquirer' and 'The New York Times'. Justine's Ice Cream Parlour was photographed and featured in 'Life Magazine'.  'Chocolatier Magazine' named  Justine's "among the top ice ten cream shops in the country".
In 2005 David sadly passed away and Tom continued the business. The economy and the financial situations changed drastically in the next 3 years. The business was too much to handle by one person, so in 2008 Tom sold the business to Marianne Yost, who became the proprietor for more than 3 years.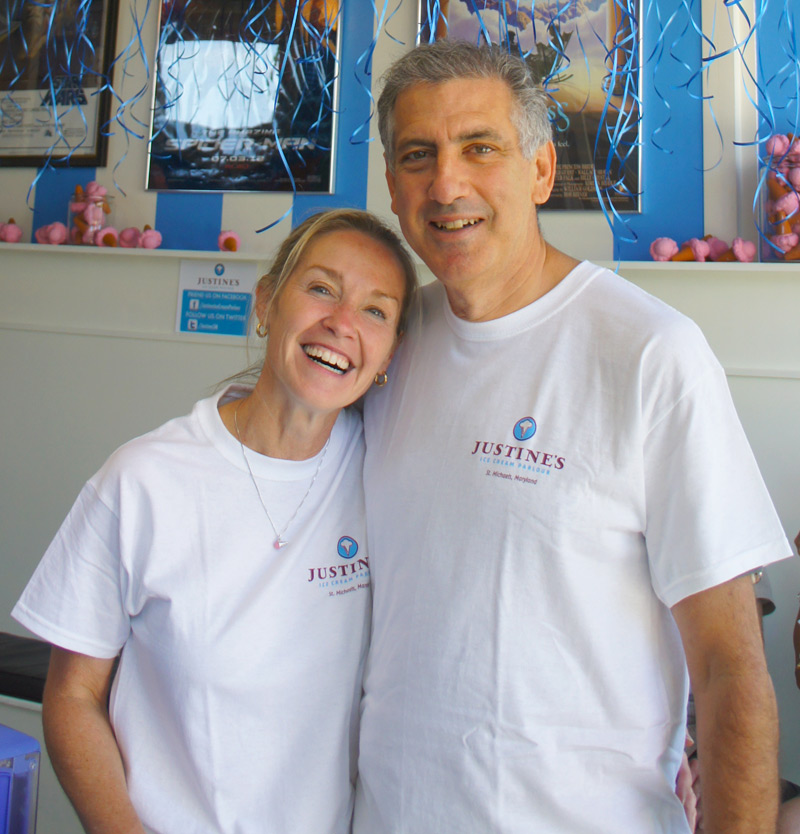 In 2012 Justine's Ice Cream Parlour changed hands again. The business was bought by Kathy Lash and Joe Trippi. They remembered the glory days when they and their kids had always patronized Justine's.   They wanted to bring the energy, style, and original recipes  back to the place. Tom was offered to manage Justine's again. He happily accepted and once again Justine's is the ice cream parlour of choice for locals and visitors to St Michaels.After their first successful summer, in 2013 Justine's Ice Cream Parlour is expanding to the beach.
In May 2013, Justine's At The Beach welcoming doors in Ocean City, MD!  Visit us at 123rd St and Coastal Highway Bayside).  410 250 5003
" Ice cream would be our sta­­nd. Our Niche. Our Specialty. What has and will always separate us from the others…"
  " For over 25 years Justine's has been the  legend in ice cream in St Michaels.  We will continue to spread the magic and excitement of Justine's Ice Cream Parlour.                 And don't forget…
We do it the old fashioned way!"
Kathy Lash and Tom Quimby